Glass bottles and glass jars are one of the many packaging options available in the market. 
However, it has several advantages over the other packaging materials which the product owner may not have known or known but not paid much attention to when considering the RIGHT CHOICE for packaging your product.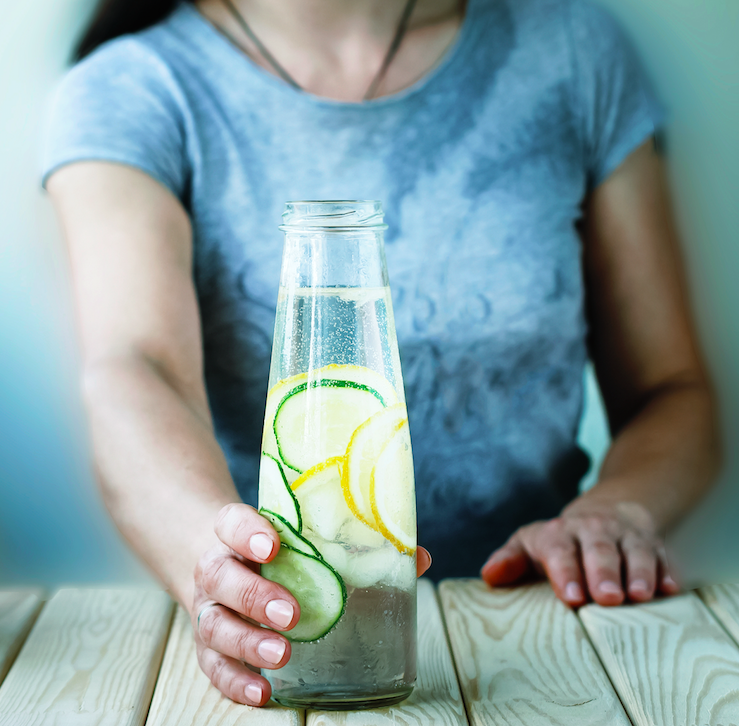 Table: Comparison of Glass with Other Packaging Materials
| | | | | |
| --- | --- | --- | --- | --- |
| Properties | Glass | PET | Tetra | Aluminum |
| Inert | ✔ | X | X | X |
| Impermeable | ✔ | X | X | ✔ |
| Odourless | ✔ | X | X | ✔ |
| Non-Leaching | ✔ | X | X | X |
| Infinitely Recyclable | ✔ | X | X | X |
| Microwave Safe | ✔ | ✔ or X | X | X |
| Fragile | ✔ | X | X | X |
| FDA Approved | ✔ | X | ✔ | X |
| Hermetic Sealing | ✔ | X | X | ✔ |
| Increased Shelf Life | ✔ | X | X | ✔ |
| Premium Look | ✔ | X | X | X |
Source: Industry reports
Let us understand in detail why glass is the best packaging material over any other material:
Firstly, glass preserves original taste and quality. The product should be packed into a container, which prevents its contact with air and water vapor or moisture which can cause early deterioration and generation of unnecessary flavors and smells in the product due to resulting oxidative rancidity and hydrolytic rancidity, respectively. 
The situation can worsen if this process occurs in a metal container as it will catalyze the rancidity. The only material free from these problems is glass jars. Further, these glass jars come with airtight metal caps and gas barriers that protect it from the above mentioned chemical reactions.
Secondly, glass is inert and un-reactive. Glass is 100 percent natural as it is made of materials like sand, silica, soda ash, limestone, and alumina. These materials make it inert and un-reactive which ensures that the packed product does not react with the glass in any way. 
For example, if metal containers are not lacquered properly, they can rust easily which can affect the product and significantly reduce its keeping life. 
Similarly, plastic pouches and bottles, especially at a high temperature can leach into the product and cause harm to the health of the consumer. Hence using glass bottles and glass jars can keep the product safe and delicious for extended periods.
Meanwhile, glass gives a premium look to the product. There is no contest between plastic/metal and glass jars in terms of looks and attractiveness. Packing a product in glass jars surely makes the product look premium and classy and greatly increases the chances of sales as it is in everyone's subconscious that if the product packing looks good, then the product is also good. It also helps manufacturers charge a premium price for the product. 
Further, the transparency of glass allows for a clear showcase of the product, which ensures the customer that everything is perfect with the product. While an original logo and label communicate your brand ultimately, but the selection of cheaper packaging material can make your brand look dull. Hence it is of utmost importance to select packaging material like glass jars that fulfill this criterion exceptionally well.
In addition, glass increases the shelf life of a product. Glass is a good conductor of heat, and therefore, can dissipate heat or cold faster than alternatives such as plastic pouches or jars. Therefore, during transit or storage when the temperature goes above the 21-degree celsius limit, the glass appears to be more viable as it dissipates the heat faster. This is possible with metal containers as well but there are several disadvantages as already discussed above. The product remains as it is in glass bottles even when temperature changes suddenly.
Another reason is that glass enhances the chances of customer retention and loyalty. In recent times, due to the emergence of DIY (do it yourself) decorations, many people have posted on YouTube and Instagram that these empty jars can be used to decorate your home or office. Therefore, the glass jars do not become useless as the product packed in it finishes but can offer additional utility in terms of home decorations. 
Also, the same glass jars can be used to store things like spices, oils, cereals. Other than that, looking at these glass jars and bottles also reminds customers of the actual product they purchased earlier and increases the chances that the consumer will buy that same product again. Hence it enhances the chances of customer retention and loyalty.
Also, glass is a sustainable packaging material, which is manufactured from natural raw materials and is optimally recyclable. In fact, glass bottles and glass jars are 100 percent and infinitely recyclable without loss in quality.  
In short, glass bottles and glass jars are natural, durable, impermeable, inert, un-reactive, hygienic, environment-friendly and aesthetically pleasing. This is why, as a packaging material, it is the utmost right choice – for food, beverage and pharmaceutical industries.