Glass jars are a simple yet beautiful way to bring beauty and practicality into your home and beyond. They're a cheap way to increase storage in your house, add flair to a special event, or build something unique and lovely. They're also adaptable, so you may use them in any part of your house!
Every month, glass bottles and jars pile up at home, and then there's the hassle of getting rid of them. But don't be concerned. We have 5 fantastic ideas for repurposing your old bottles and jars, and believe us when we say you will never want to throw them away.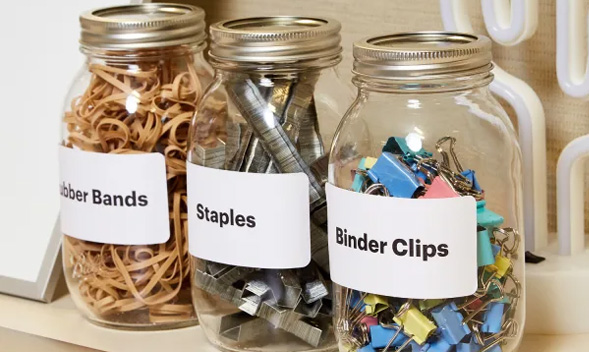 Many little items take up room at workplaces as well. Glass jars can help you organise and declutter your workspace. Pens, markers, paper clips, notepads, and rubber bands can all be stored in glass jars of various sizes. Decorate the glass jars in appealing materials to complement your existing décor to add some flare to your office. For convenient access, place jars on a bookcase, desk, or on the wall.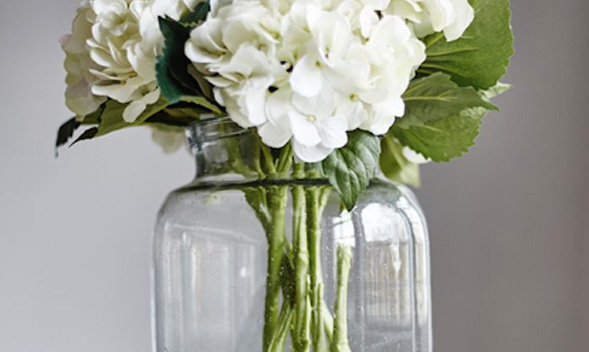 Create a beautiful flower vase or bud jar by decorating a glass jar with glass paint or crafts materials to fit your decor. Assemble glass jars of various sizes to create a one-of-a-kind centrepiece. Mod Podge or another sealer may be used to decoupage photos from a magazine onto a glass jar. For a more customised look, wrap glass jars with your favourite fabrics and burlap. Your glass jar flower vase may also be dressed up for the holidays or the changing of the seasons. A glass jar serves as the ideal blank canvas for your artwork. If you like a more basic, traditional aesthetic, use coloured jars to complement your flowers.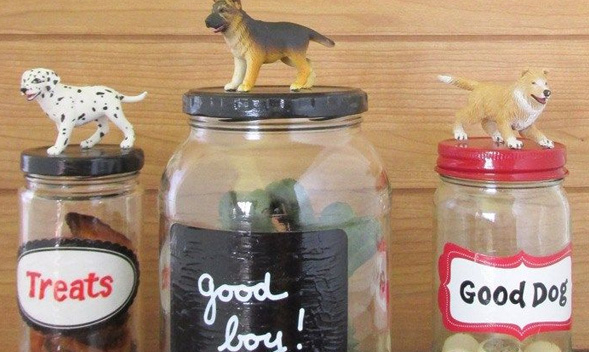 By storing your pet's favourite treats in a glass jar, you can keep them close at hand. To showcase on your kitchen counter, choose a jar with a distinctive form. You'll benefit from the convenience of having the snacks nearby as well as a great decorating option for your countertop. If you're storing food in glass jars, ensure the lids are securely fastened. Food will keep fresher for longer periods of time if the lids are airtight. For the best fit, opt for a quality jar with a matching lid when purchasing new jars for human or pet food.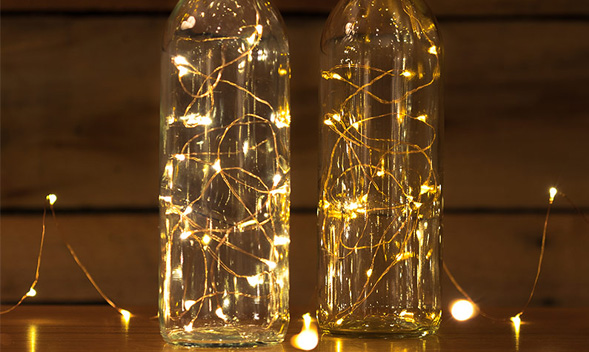 Filling or wrapping old wine or juice bottles with LED string lights is a unique method to reuse them. This is also a fantastic festival or party decoration idea. Take it a step further by meticulously hanging a slew of them throughout your home.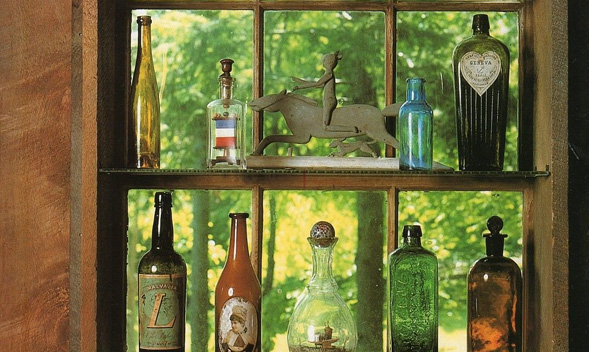 Choose a range of glass jars in various shapes and sizes to create a beautiful display for your table or shelves, whether decorating at home or for a special event. To make a beautiful display for everyday use, add handmade gems, marbles, or fresh cut flowers. Jars of various hues may be a wonderful addition to your current décor, and the glass jars' range of colours and sizes can provide a distinctive focus point in any area. Mix tall, narrow glass jars with shorter, broader jars, paying attention to the forms. Glass jars in blue, brown, and green offer a personal touch to any display.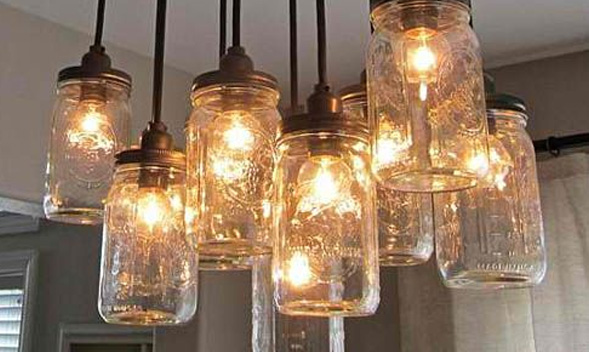 Cover your current light fittings with glass jars. Measure the size of the light and choose the appropriate jar opening size. Tinted or painted glass jars may also be used to make stunning chandeliers and unusual lighting displays. Light kits are also available, which may be used to make a novel light by combining them with oddly shaped glass jars.
Conclusion
We love glass bottle and jar craft ideas! There are so many things we can do with glass bottles and glass jars! Of all shapes and sizes.
These are some of our favorite creative ideas to use glass bottles and jars to create home decorations, gifts, and functional things for our home and garden. Make sure to share yours with us as well!