In today's competitive market a brand needs distinctive strategies that will increase its interaction and make it distinguishable and special. A good brand needs an extra oomph factor that will elevate its market presence. In such a crowded marketplace, a strong brand visibility is needed to stand out from the rest. Glass bottle printing has emerged as a leading way of enhancing a brand's visibility because of its versatility. It is also be helpful in increasing flexibility of the brand and making it more customizable.
Ways Glass Bottle Printing can be Used as a Decoration Method
Screen printing on glass bottle is a popular technique immensely used for decorating glass bottles for personalization, making the packaging more appealing, promotion and other purposes. This provides not just an aesthetic appeal to the packaging but also helps in better identification and brand differentiation. It is a more durable and versatile technique as compared to regular printing. It is a high quality and cost effective for large productions as materials like glass, paper, fabric etc. are used to derive the required results. To conclude, screen printing is another industrial revolution in the glass decoration industry and it is achieved by using versatile canvases.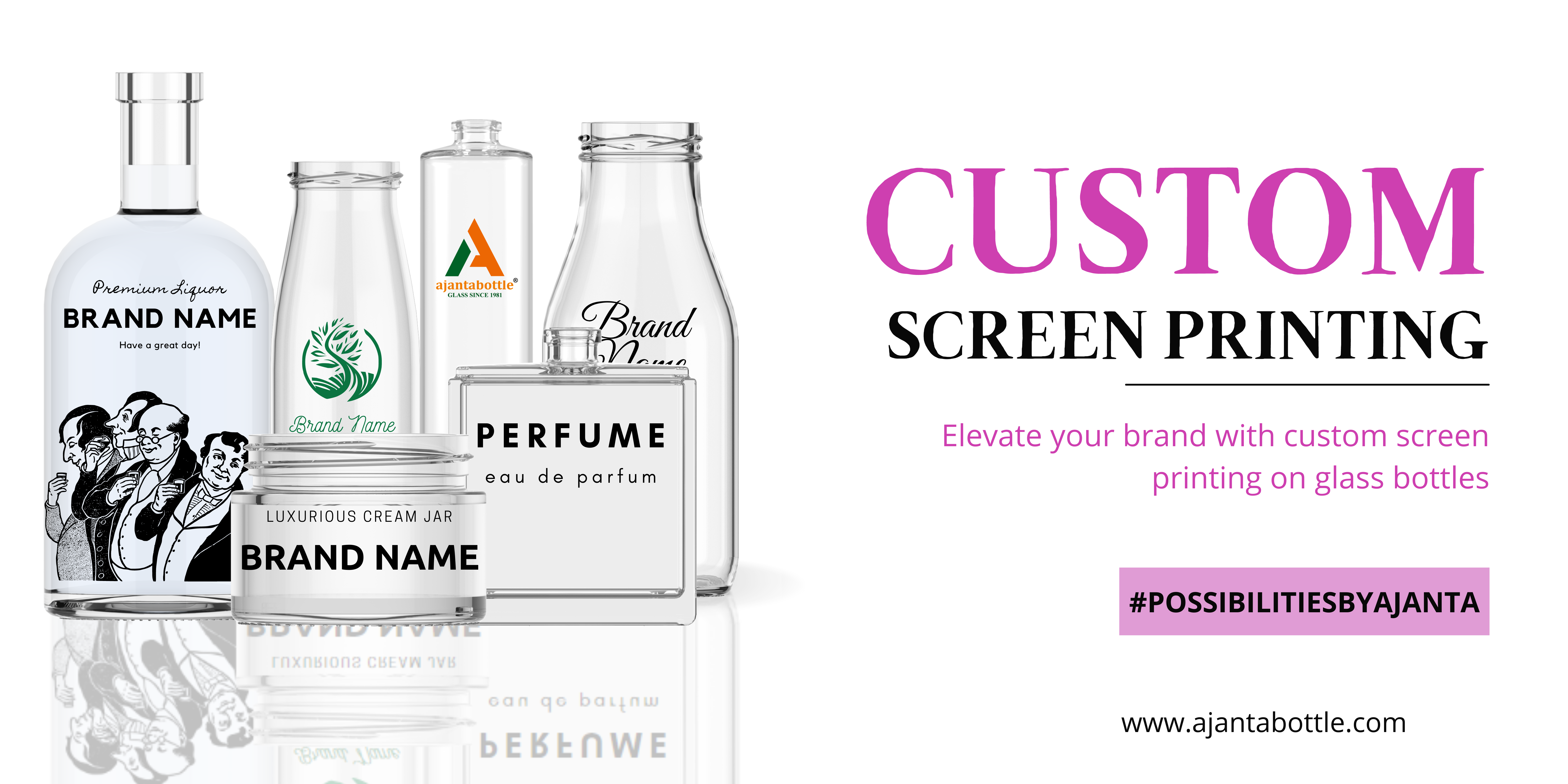 Companies that have Successfully Transformed their Packaging Strategies Using Glass Printing Technique
Coca- Cola is a well- known brand that has used glass bottle printing strategies for years and hence have been able to garner the trust of their consumers and create their own brand identity.

Chanel

is a premium cosmetic brand and a leading market leader for decades. They are known to inculcate the glass bottle printing technique on their fragrance bottles to give a more luxurious and high- end finish to the packaging.

Kiehls is an american beauty brand which specialises in skin care, hair care and body care products. Kiehls designs the product packaging for their face washes and serums using the glass bottle printing technique.
Custom Glass Bottle Printing and its Significance
Custom printing on glass bottle has also emerged as a popular method in recent times to achieve decorative glass packaging. It is an interesting way to not only increase the brand's visibility but it also grants some scope for experimenting with the brand's identity. Firstly, an attractive packaging is more likely to leave a positive initial impact on the consumers as compared to the regular packaging. Eye catching visual elements grab the attention of the buyers in the first instance. And as glass is a non- porous, inert element, you can easily print logos and taglines to convey brand integration.
Printing on Glass Bottle: a luxurious experience
Glass is in itself associated with quality and luxury. Printing on glass bottle can be the next step to it, which creates a more luxurious experience for its consumers. A luxurious packing creates a good first impression of the brand. It is such subtle differences that make a brand appear more premium and promising. An attractive packaging raises curiosity and eagerness amongst the consumers; which makes it even more crucial to invest in product packaging.
Many high end brands are doing so well today because their customers feel a personal connection with the brand and fun decorative packaging are a clever way of integrating consumers and sellers. In simpler words, a distinctive and unique packaging makes the customer grow more attached to the product and the brand by enforcing a sentimental connection.
Personalization and Marketing Tactics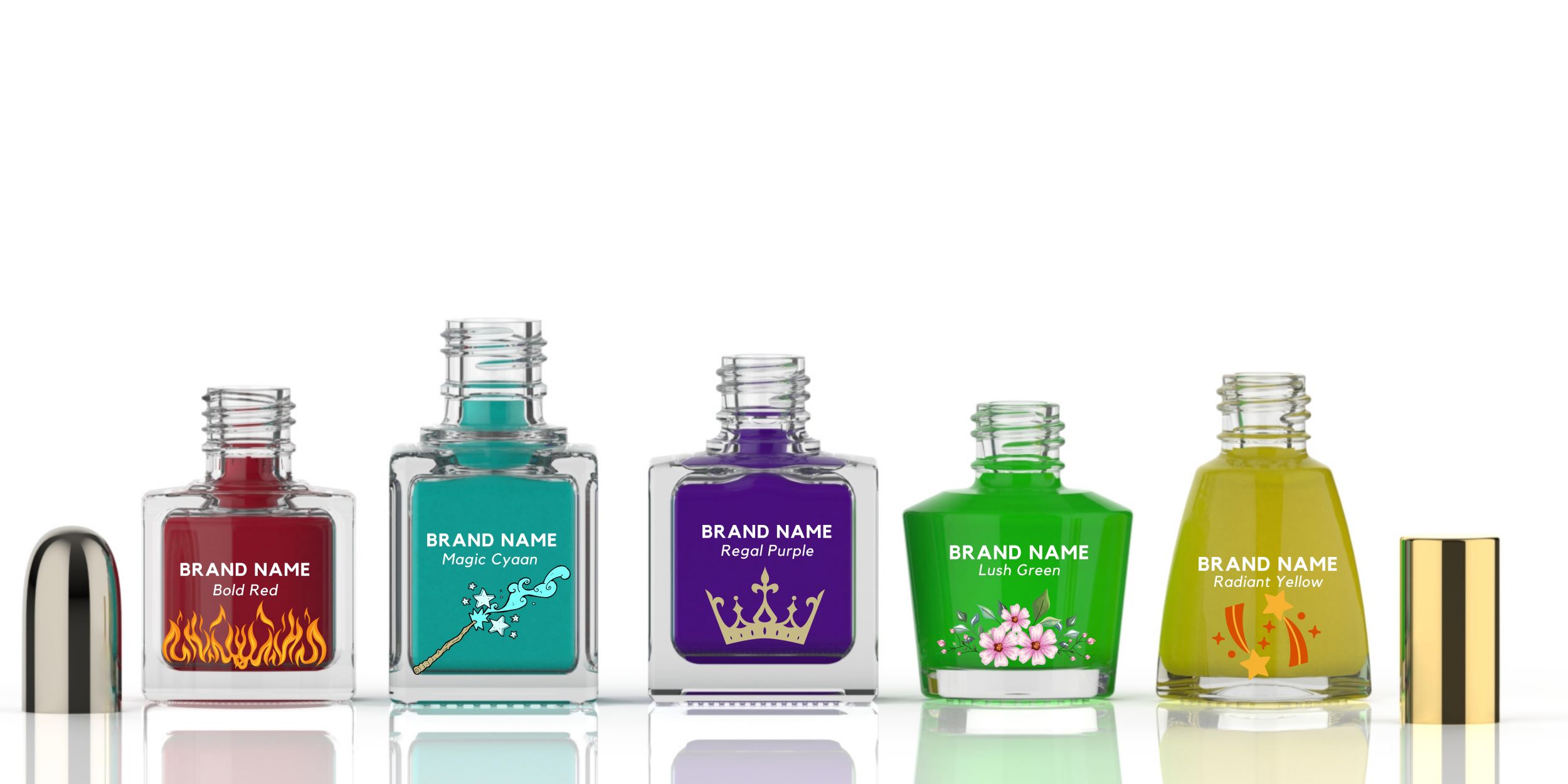 Brands can also add their own personalised messages for their customers on the packaging. These little details make a brand look more approachable and reliable. Personalization also helps in better promotional and marketing activities. Brands can market themselves and convey their ideologies and what they stand for; they can also come up with interactive campaigns that are more inclusive of their consumers.
Furthermore, brands can also come up with their own limited edition campaigns to build a better connection with their customers and appear more consumer- friendly. It is a fun and fascinating way of building a two- way bridge between the buyer and seller. This might help in the growth of the company and bringing new clients.
Different Techniques of Glass Bottle Decoration

Decoration can be an easy way to elevate product packaging. Today there are many innovative methods present in the market for decoration such as printing, coating, metallization, frosting, foiling, decal, etc. And each method adds to the product quality in its own way. Here we will briefly discuss a few decoration methods and their significance. 
Frosting:

This technique is used to provide the glass material a more matte and satin finish, which overall adds to the aesthetic appeal of the product. It makes the packaging appear more elegant and classic and thus this technique is widely used to soften the look of the packaging.
Foiling: Foiling is another popular decorative technique used for glass packaging. But unlike frosting, foiling provides a more shiny and glossy finish to the glass. Other metallic shades like gold, silver or copper are also used to produce the desired aesthetic.
Coating:

Addition of a protective layer to the surface of glass is known as coating. This could either serve some functionality or solely used for protection purposes. Different types of techniques used under this are anti- reflective coating, UV coating, and hydrophobic coating to name a few.
Printing:

Printing on glass bottle allows for intricate designs, patterns, and branding to be applied directly onto the surface. This technique offers versatility in terms of colour, texture, and image reproduction. Whether it's a vibrant logo, product information, or decorative patterns, printing enables customization and branding opportunities.
Decal Application: Decal application involves transferring pre-printed designs or patterns onto glass surfaces. These designs can range from simple logos to intricate illustrations.  Decals offer flexibility and precision in design, allowing for highly detailed and visually appealing glass bottle decoration.
Metallization:

Metallization is a process that applies a thin layer of metallic material, such as aluminium or gold, onto the glass surface. This technique imparts a reflective and luxurious appearance to the glass packaging. Metallized glass bottles are often used for premium products, as the metallic finish adds an element of elegance and sophistication.





Conclusion

Custom printing on the glass bottle makes a brand more consistent and versatile. It also leaves room for interacting with the target audience and receiving their feedback. It also represents a brand's unity and integration. A professional- looking brand is perceived more trustworthy and gains more respect in the market. Hence, investing in custom printing is definitely worth it!

Printing on glass bottle as a decorative technique binds together a brand's unity and speciality. Glass decoration techniques boost brand image and provide an aesthetic appeal to it. Personalised glass decorations cultivate a sense of loyalty, friendliness and attachment to the product. This doesn't only help in differentiating the brand but also creating the brand's unique place in the market industry. Adding these little quirks and designs helps build trust and credibility within the brand and consumers